As a farmer or someone in the agricultural industry, investing in the right tractor is one of the most important purchases you will make. Tractors come in different types, sizes, and designs, and the most important factor to consider is the type of drive system. Drive systems generally come in three types: 2WD (two-wheel drive), 4WD (four-wheel drive), and AWD (all-wheel drive). In this blog post, we will be exploring the differences between these drive systems to help you make an informed decision before purchasing your next tractor.
2WD Tractors
2WD tractors are the most popular among farmers and the most simplistic of the three drive systems. However, they are not suitable for all types of land, especially in areas with a high gradient or wet terrain. 2WD tractors have power delivered to only two wheels and less traction as compared to 4WD and AWD tractors. For farmers looking for affordable options or working on flatlands with no significant gradient, the 2WD option can be a viable option.
4WD Tractors
The 4WD drive system is an improvement over the 2WD system, with the additional power routed to all four wheels instead of just two. This results in better traction, making it ideal for heavy and uneven terrains or navigating through wet fields. Farmers in Botswana or other areas with rugged terrain will appreciate the 4WD system, which offers better traction and stability than the 2WD option. Additionally, 4WD tractors are more fuel-efficient since they do not need to work as hard to deliver power to the wheels, resulting in lower fuel bills.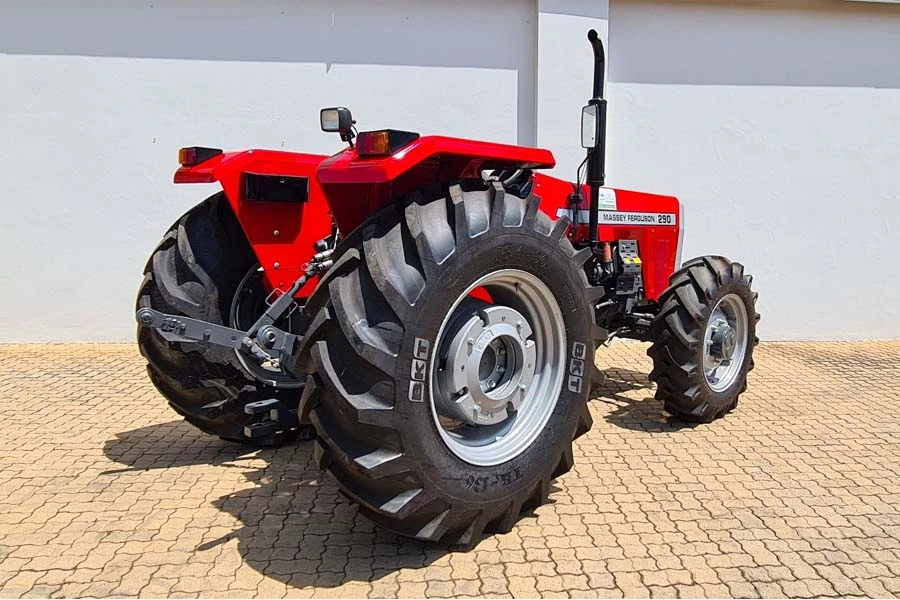 AWD Tractors
AWD tractors are the most sophisticated and advanced among the three drive systems. While they are similar to the 4WD system, they feature additional sensors that route power intelligently to each wheel depending on the conditions of the terrain. This results in the best traction and stability possible. AWD tractors are the most expensive of the three drive systems, but they are the most suitable for farmers operating in rugged and wet terrains. A brand-new tractor with an AWD system can provide accurate and precise movements while ploughing fields and using other agricultural implements.
Benefits of using Tractors PK
If you are located in Botswana and in need of a tractor for sale in Botswana, you should consider purchasing from Tractors PK. We offer the best quality tractors with varying drive systems, including the 2WD, 4WD, and AWD options. We have a wide range of brand-new tractors for sale that are affordable, fuel-efficient, and come with a warranty. Additionally, we offer different agricultural implements, which are perfect for farmers who need to use their tractors beyond just ploughing or harvesting. Whether you are looking for a regular or compact tractor, Tractors PK has everything you need to make your agricultural work easy, efficient and effective.
In conclusion, choosing the right drive system for your tractor is critical for ensuring a successful agricultural experience. While the 2WD system is the most affordable option, it may not be suitable for all terrains. The 4WD system offers better traction and fuel efficiency, while the AWD system provides unmatched stability, accuracy, and power distribution. Consider purchasing a tractor from Tractors PK for the best quality and affordable agricultural implements and tractors for sale in Botswana.